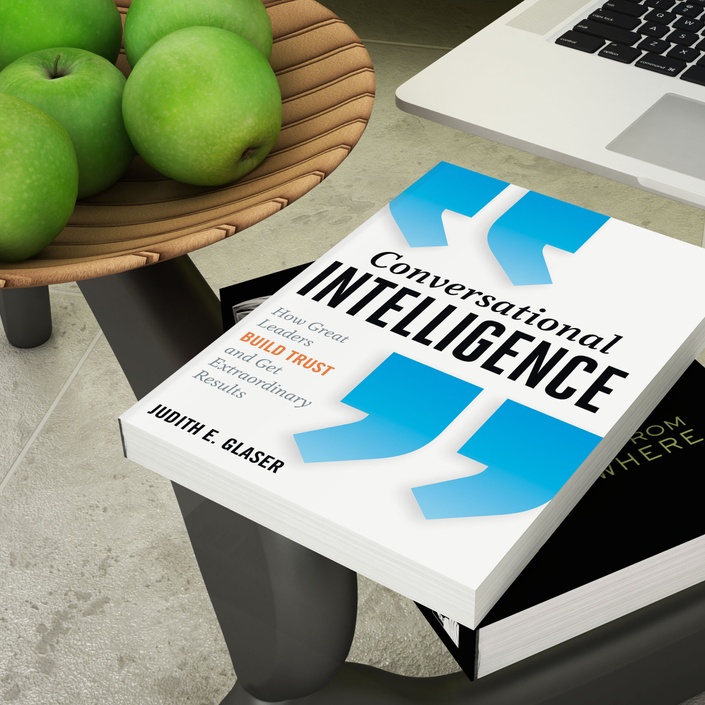 Great Communication with C-IQ - Lead and Communicate with Ease
The Neuroscience of Communication to Connect, Lead, and Handle Conflict
Enroll in Course
This Great Communication with C-IQ course is for the leader, manager, parent, partner, team leader, and family member who wants to learn communication skills that will: connect with others, build trust, and enable you to lead with ease. In this course you will learn about the neuroscience of communication called C-IQ, which stands for Conversational Intelligence, and how the way we communicate impacts others to either trust and partner with us or protect. It will give you the skills, tools, and processes to have difficult conversations so you can develop effective communication skills for healthy personal and professional relationships as well as the ability to lead people or build a company culture of trust.
C-IQ is based on 35 years of research developed by social scientist and organizational anthropologist Judith E Glaser. You will learn about how our brains are wired for trust through communication and conversations, but in addition to the science, you will be provided with concrete communication tools and exercises that you can apply to your everyday work and personal life.
If you are currently being challenged or experiencing conflict with others, want to develop your leadership skills with superior communication, or be a leader who builds trust and connection with others, this course is for you. The training, tools, and skills you will develop in this course have delivered the following results:
The Results Great Communication and C-IQ Create:
Helped new and existing managers and leaders to develop communication skills that connect with their team, customers, and across departments
Created cultures of trust and connection in companies
Trained leaders to communicate effectively and create psychologically safe workplaces
Empowered leaders to manage conflict in the workplace
Supported people to be great communicators in their personal relationships
Facilitated bringing teams together to collaborate and work well together
Helped people connect more in everyday conversations
Here is What's Included….
In this course you will receive:
5 Modules with a variety of lessons on C-IQ and communication skills in each module
Downloadable PDF's with step by step processes and frameworks to improve communication
Videos teaching the concepts and demonstrating how to use the methods
Downloadable worksheets with exercises to apply what you have learned
Bonus #1: 5 Communication Blind Spots
Bonus #2: Facilitating Conversations and Meetings for connection, trust, and collaboration
A space to ask questions, share insights, and be a part of the discussion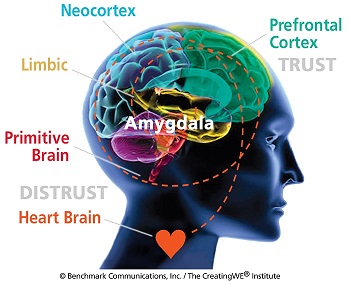 It is instructed by Jody Kennett who is a C-IQ Certified Coach, ICF Professional Certified Coach, and a leadership development specialist. She was trained by Judith E Glaser, the creator of C-IQ and has seen the incredible impact it has had in companies, on leaders and teams, and for people in their personal relationships. Communication is a skill that we use everyday and yet we have never been formally taught how to communicate effectively. This course will transform your communication skills, your leadership, and all of your relationships.
This body of knowledge and skill is so critical to having a positive impact on communication, culture, and relationships, that Jody has committed to being an ambassador of Judith's work; she wants to inspire people to learn it so they become leaders emulating the skill out into the world for a larger ripple effect.
The Positive Impact Great Communication Produces for you:
Confidence and Ease in Communicating with others
Leadership skills to handle conflict and uncomfortable conversations
Less Stress and Improved Mental / Emotional Health due to being able to communicate more effectively and prevent and manage conflict
Career advancement, promotion, and therefore higher salary due to having strong communication skills which make you stand out as a leader
Healthier personal and professional relationships and therefore greater happiness at work and home
Strong meeting facilitation skills to support team or group unity and progress
Ability to facilitate a positive work or team culture and therefore impact psychological safety and team engagement
We have been coasting along with mediocre, half hazard, stressed, and unconscious communication habits. This course will elevate your conversations and communication to a whole new level where you are a conscious communicator and a leader with communication skills that create team collaboration and culture leadership. Communication is a skill that when done superiorly and effectively is rare and so when one has it, they stand out amid the crowd. It is a leadership skill that not only brings great relief and confidence to the leader, but is also recognized and promoted by companies.
Upon completion of this course, you will receive a certificate which can be added to your resume demonstrating your commitment to leadership development and professional growth.
Having superior communication skills transforms every area of your life: from your personal relationships, to your connection with your family, to reducing stress as a leader, to advancing your career into leadership, and equipping you with the tools to create a culture of connection and trust throughout a whole company or organization. Developing and having the skill of communication is invaluable!
Are you ready to be a great communicator?
What would it be worth to you to have better relationships, lead with ease, connect more with your team and clients, and create a positive working environment of trust where people can thrive together?
You can get started today for only $300 CDN. Click the Enrol Now button to get started!
The entire curriculum is available for viewing below and if you still have questions, check out the Frequently Asked Questions section.
Hear what others have to say about C-IQ and Communication Coaching:
"I'm so glad I enrolled in the C-IQ training sessions with Jody. The one-on-one sessions helped me a lot in understanding my business communication challenges and gave me tools to tackle them effectively. The skills I learned working with Jody continue to help me lead and participate in constructive conversations at work. These sessions also help me de-stress before an important or difficult conversation, which to me has been one of the biggest benefits. I highly recommend the C-IQ sessions to anyone who is taking on a leadership role and wants to improve communication with their team, their peers as well as C-level executives."
Suraj Eyanni

"When I had first heard about C-IQ, I became interested in learning much more about it to help me navigate some of the challenging family issues that I was facing. I recognized that I had to communicate much more effectively in emotionally charged situations. After receiving Jody's C-IQ communication coaching, I had the resources to deal with both the stress and to understand my own and others' reactions. It provided me with the tools and awareness to present our complicated family discussions "in context" to enable the best possible outcomes. For anyone who is dealing with a difficult family situation or a strained close relationship, C-IQ training and Jody's coaching will provide the greatest possible support. The outcomes for me have included much easier conversations, more listening and less emotion. The benefits have been enormous. The coaching I received continues to provide me with confidence to meet the many more on-going challenges our family faces. Jody is a skilled communications professional who quickly hones in on a problem and finds the right tools for realistic solutions ." Laurie
"Learning C-IQ as a leader has equipped with me communication skills to navigate and facilitate difficult conversations in the workplace. It has deepened my awareness and ability to become a better communicator. It has helped me to build trust, enable change and foster collaboration among my team. Jody's coaching and communication expertise has supported me as a leader through a change in culture and mindset enabling me to be an even more effective communicator. The results for me have been game changing. I have developed practical tools and skills which help me navigate through difficult or challenging conversations. I highly recommend receiving communication training with Jody through the course she offers for individual or team coaching. It definitely will help you be a more effective leader ."
Mabel

"I decided as a leader to make communication a priority throughout our entire company and Jody played an integral role in setting us up for success. It began with training in C-IQ for the top leaders to model great communication and providing tools and processes to navigate any communication conflict or challenges between leaders. The C-IQ deepened leaders' awareness around how communication impacts others for trust and gave managers tools to handle difficult conversations. Jody then facilitated a new culture shift for the team with core values and communication as a strong foundational component. One of my goals with this was to lower turnover and increase work happiness and health; the result has been remarkable."
Zahid Merali, Owner Wellness Pharmacy Group




See you on the inside!
Jody
Your Instructor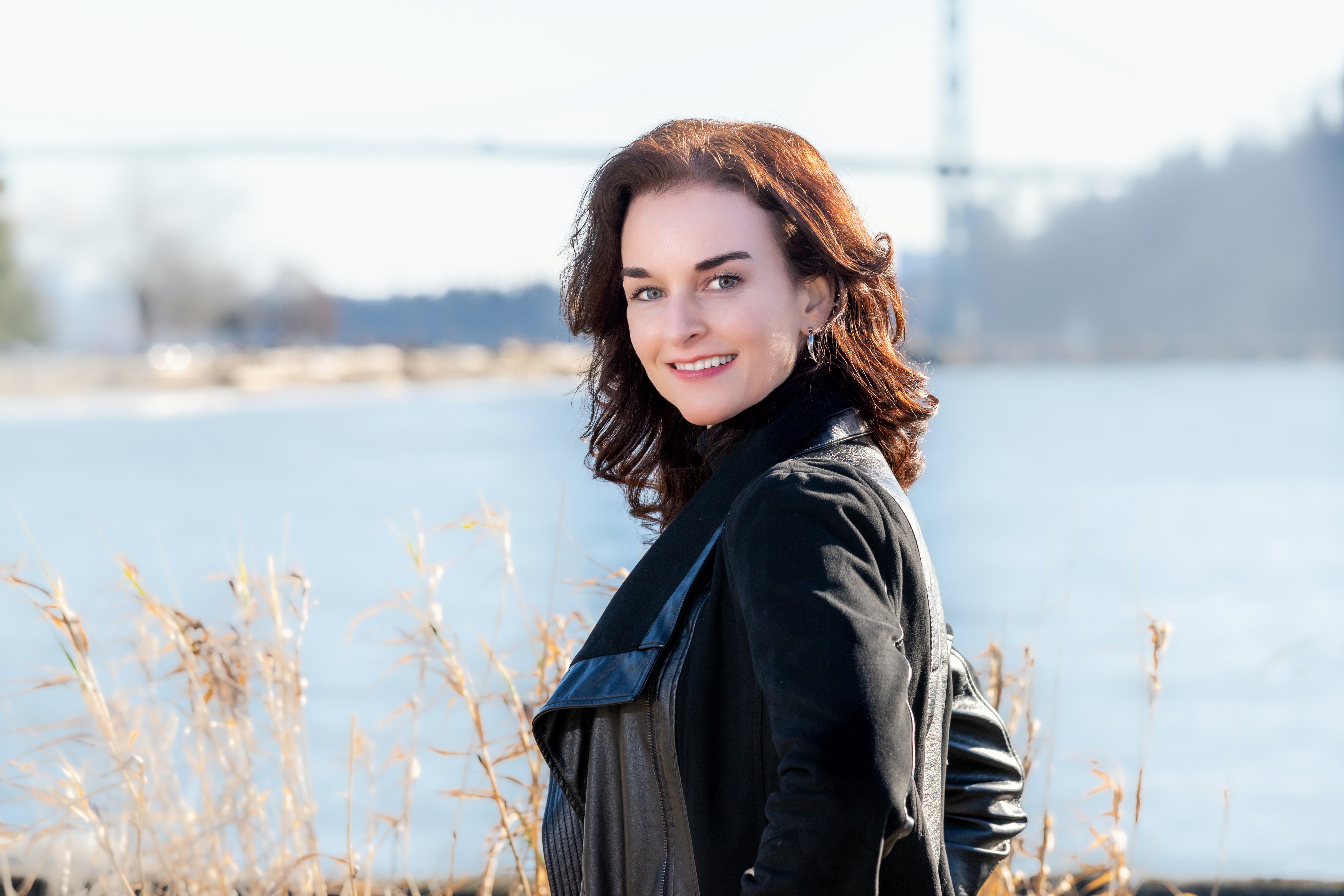 Hello and welcome, I'm Jody Kennett, an ICF certified leadership, health, and life coach on a mission to elevate and energize leaders. Here at the Elevated Leader School, you will receive training and coaching on leadership, communication, and confidence. It is my goal to empower you to lead your life, career, business, and health so you will live your best life. I provide a holistic approach that offers both leadership development and what leaders need to thrive, peak health and life happiness. Learn specialized skills in C-IQ Conversational Intelligence and if you are a woman in business, here you will be given exceptional training and coaching in Women's Leadership. As an American Confidence Institue certified Confidence coach, leaders will learn how to build their confidence and be coached to be confident with executive presence. Lastly, if your goal is to be energized and perform at your peak, then you can learn about Peak Energy Performance and develop your own peak health, energy and performance plan. Thank you for being here and I am excited to be a part of your leadership journey!

Lead it, Live it, Love it!

Jody Kennett


Course Curriculum
Welcome and Introduction
Available in days
days after you enroll
The Module 1: Neuorscience of Communication - Chemical Conversations
Available in days
days after you enroll
Module 2: The Three Levels of Conversational Intelligence C-IQ
Available in days
days after you enroll
Frequently Asked Questions
When does the course start and finish?
The course starts now and you will have access to it for life with any and all upgrades that may be added! It is a completely self-paced online course with short manageable video lessons. You will gain access once you have purchased and can begin learning right away or whenever you choose. There is no timeline to complete it except your own.
How long do I have access to the course?
You will have lifetime access to this course. After enrolling, you have unlimited access to this course for as long as you like - across any and all devices you own.
What if I am unhappy with the course?
We would never want you to be unhappy! If you are unsatisfied with your purchase, contact us within 5 days of purchase and we will give you a full refund.